Celebrating the magic & wonder of life in the West.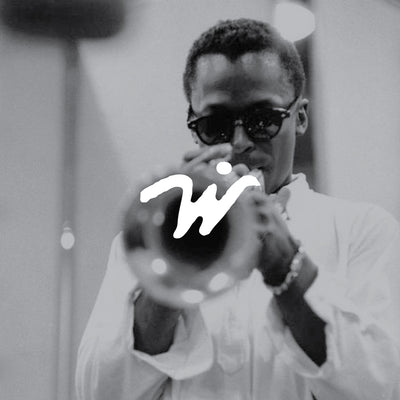 Is the WillBo clubhouse available to rent for private events?
Yes! Click here for more details and complete the form about the event you'd like to host.
How long does it take to receive my order?
Answer: Orders are shipped from our warehouse in Southern California within 3-5 business days. You will receive an email with your tracking information once your order ships.
Can I change or cancel my order after placing it?
Answer: Once an order is placed, it is immediately sent to processing and cannot be changed or canceled. Please check your shipping address before placing your order.
Is there a return/exchange policy?
Answer: Yes, Willbo aims to ensure its customers' full satisfaction. If you are not completely satisfied with your purchase, you may return your item(s) for store credit within 30 days of delivery. The returned item(s) must be unworn and complete. Once item(s) are received and inspected, store credit will be issued for returned items.
If an exchange is being made, the customer will be required to purchase the desired item using the store credit issued. We are not responsible for the risk of loss or damage during return shipment.
Does WillBo accept P.O. Boxes as valid shipping addresses?
Answer: No, P.O. Boxes are not recognized as valid shipping addresses by WillBo. Please ensure that you provide a physical street address when ordering from us.
What if I don't receive a shipping confirmation email?
Answer: If you do not receive a shipping confirmation email within 3 business days of placing your order, please contact us here.
What are the care instructions?
Answer: wash cold / with like colors / tumble dry low.
wear with pride / live for today / play freely.
Created in 2021, Willbo is a premium lifestyle company that celebrates life and play in the West.
Our product collections reflect the unique cultural and natural inspirations that are found in the geographic regions in our backyard.
-
As California natives, we are inspired by the beauty and abundance of our surroundings. The people, cultures, places, and diverse terrains have us constantly on the move. Whether it's camping in Big Sur, fly fishing on the Truckee, golfing in the Desert, hiking trails in Tuolumne Meadows, on a cattle Ranch in the Valley or surfing our home breaks... What ties all of these experiences together is our relationship with Nature, the friends who share in the journey with us, the new ones we make along the way, and the rich stories that come with each adventure. We are in search for what lies beyond and excited to learn about customs and values different than our own.
We see a world where people are stewards and protectors of the natural world, understand the oneness and interconnectedness of all life on our planet, and recognize that purpose outshines profit.
WILLBO, LLC, (the "Company") requires all users of the Company's site (the "Site") and/or its software (the "Software") to comply with the following Terms and Conditions.  By accessing the Site and/or the Software, you indicate your acknowledgement and acceptance of these Terms and Conditions.  Your access to and use of the Site and/or the Software is subject to your compliance with all applicable federal, state and local laws and regulations.  The Company reserves the right to change or modify these Terms and Conditions at any time and your continued use of the Site following the posting of changes to these Terms and Conditions (including the Company's Privacy Policy) will mean you accept those changes. The Company reserves the right to seek all legal and equitable remedies available for any violation of these Terms and Conditions. The Terms and Conditions apply to all visits and use of the Site and/or the Software, as well as to the trademarks, copyrights and other proprietary material, information and / or recommendations found on or provided to you on or through the Site.Trademarks and Copyrights:  The trademarks, logos and service marks (collectively, the "Marks") displayed on the Site and the Software are the property of the Company and applicable third parties.  You are prohibited from using any Mark(s) without the express prior written consent the Company or the appropriate third party, which may own the Mark(s).  You are prohibited from modifying, copying, adapting, reverse engineering, decompiling, disassembling, distributing, or selling any content on the Site or the Software for any purposes.  All intellectual property, design, source code and contact contained in the Site and the Software is proprietary and is protected by copyright. Except as explicitly permitted under this or another agreement with the Company, no portion or element of the Site, the Marks or the Software may be copied or retransmitted via any means and the Site, the Marks and the Software and all related rights shall remain the exclusive property of the Company or its licensors unless otherwise expressly agreed.DISCLAIMER OF WARRANTIES: THE CONTENT OF THIS SITE AND/OR THE SOFTWARE IS PROVIDED "AS IS" AND WITHOUT ANY WARRANTIES OF ANY KIND, WHETHER EXPRESS OR IMPLIED, INCLUDING BUT NOT LIMITED TO, IMPLIED WARRANTIES OF SATISFACTORY QUALITY, FITNESS FOR A PARTICULAR PURPOSE AND NON-INFRINGEMENT, TO THE FULLEST EXTENT PERMITTED BY LAW. THE INFORMATION ON THE SITE IS FOR GENERAL INFORMATION PURPOSES ONLY AND DOES NOT CONSTITUTE ADVICE. THE COMPANY DOES NOT REPRESENT OR WARRANT THAT THE INFORMATION AND/OR FACILITIES CONTAINED IN THE SITE ARE ACCURATE, COMPLETE OR CURRENT, OR THAT THE SITE WILL BE UNINTERRUPTED OR ERROR FREE, OR THAT ANY DEFECTS IN THE SITE WILL BE CORRECTED OR THAT THE SITE OR THE SERVER THAT MAKES THE SITE AVAILABLE ARE FREE OF VIRUSES OR ANY OTHER HARMFUL COMPONENTS. THE COMPANY DOES NOT MAKE ANY WARRANTEES OR REPRESENTATIONS REGARDING THE USE OF THE MATERIALS IN THE SITE IN TERMS OF THEIR CORRECTNESS, ACCURACY, ADEQUACY, USEFULNESS, TIMELINESS, RELIABILITY OR OTHERWISE, IN EACH CASE TO THE FULLEST EXTENT PERMITTED BY APPLICABLE LAW. THE COMPANY RESERVES THE RIGHT TO SUSPEND OR WITHDRAW THE WHOLE OR ANY PART OF THE SITE AT ANY TIME WITHOUT NOTICE WITHOUT INCURRING ANY LIABILITY.LIMITATION OF LIABILITY: YOUR USE OF THE SITE IS AT YOUR OWN RISK. NEITHER THE COMPANY, NOR ANY OF ITS OFFICERS, DIRECTORS MANAGERS, AFFILIATES, NOR ANY OF ITS AGENTS OR ANY OTHER PARTY INVOLVED IN CREATING, PRODUCING OR DELIVERING THE SITE WILL BE LIABLE FOR ANY DIRECT, INDIRECT, SPECIAL, CONSEQUENTIAL OR OTHER DAMAGES THAT RESULT FROM THE USE OF, OR THE INABILITY TO USE, THE MATERIALS ON THE SITE, INCLUDING DAMAGES CAUSED BY VIRUSES OR ANY INCORRECTNESS OR INCOMPLETENESS OF THE INFORMATION ON THE SITE, OR THE PERFORMANCE OF THE PRODUCTS, EVEN IF THE COMPANY HAS BEEN ADVISED OF THE POSSIBILITY OF ANY SUCH DAMAGES. PLEASE NOTE THAT SOME JURISDICTIONS MAY NOT ALLOW THE EXCLUSION OF CERTAIN DAMAGES, SO SOME OF THE ABOVE EXCLUSIONS AND LIMITATIONS MAY NOT APPLY TO YOU.Links to Third Parties:  The Site may provide links to websites operated by parties other than the Company.  The Company does not control these websites and is not responsible for their contents.  You therefore visit/access these sites entirely at your own risk. These links are provided for reference only; inclusion of these links does not imply endorsement of materials, products, or services provided on other websites. These other sites have their own separate privacy policy and may send their own cookies to you, collect data or solicit personal information. You are therefore advised to check the terms of use and/or privacy policies on those websites prior to using them.Misuse of the Site: You are prohibited from using the Site to post or transmit any material which is or may be infringing, threatening, false, misleading, inflammatory, libelous, invasive of privacy, obscene, pornographic, abusive, discriminating, illegal or any material that could constitute or encourage conduct that would be considered a criminal offense, violate the rights of any party or which may otherwise give rise to civil liability or violate any law.Unsolicited Ideas: The Company maintains the policy of not reviewing or accepting any unsolicited submissions of ideas, inventions, designs and/or other materials whether consisting of texts, images, sounds, software, information or otherwise (the "Materials") from persons external to the Company. You should therefore not post any Materials on the Site or send these to the Company by e-mail or otherwise. In the event you do send the Company any Materials, despite the request not to do so, the Company shall be entitled to use, copy and/or commercially exploit such Materials to the fullest extent and free of charge and the Company shall not be bound by any confidentiality obligation in respect of such Materials. How to Contact Us: If you have any questions or comments about the Site or any of our products, please contact us at info@willboco.com or 949-216-0466.Purchases/Return Policy: When we make it possible to order products via the Site, please also read the terms and conditions and return/exchange policy that will apply to those purchases. You can find these terms and conditions and return policy on the page where you place your order.Governing Law and Jurisdiction: Any issues involving this site shall be governed by the laws of the state of California and anybody using this site agrees that any lawsuit shall be litigated in state or federal court in California. If any portion of these Terms and Conditions become void, it will not affect the validity and enforceability of the remaining provisions. The void part will be replaced by provisions that are valid and have legal effect.
PRIVACY POLICY
PLEASE READ THE FOLLOWING PRIVACY POLICY CAREFULLY BEFORE ACCESSING ANY PART OF OUR WEBSITE Overview:  WillBO, LLC, (the "Company") recognizes and respects the privacy of users of our website (the "Website").  The following privacy policy, as modified from time to time by the Company and as described below (the "Policy"), advises you about the information that the Company collects through the Website, how we use that information and how you can opt out of certain uses of information we may collect.  If you access the Website you are consenting to the information collection and use practices described in this Policy, as modified from time to time by us. Effective Date and Updates:  The Company reserves the right to make changes to this Policy at anytime, and will post any revised Policy on this page.  This Privacy Policy is effective at 6:00 p.m. on March 10, 2020.  The Company will not notify its Website visitors or customers of any such changes by e-mail or other personal contact.  We encourage you to check the date of this Policy whenever you visit this Website so that you will know when you need to review the Policy for modifications.  Please note that this Policy applies to all information collected online by the Company, but does not apply to information that may be collected by third party websites that may be accessed by links in our website, each of which have their own privacy policies.Information the Company May Collect About You:  The following is a list of items we collect on the Website:Personal Information is information that is used by the Company to identify you individually, such as your name and address, telephone and email address.Aggregate Information is information that does not contain Personal Information or from which Personal Information has been removed. For instance, the Company may collect various forms of "click stream" information such as entry and exit points for our Website (i.e., referring URLs or domains), site traffic statistics, page views, impressions, and operating system and browser type.  In addition, when users request pages on the Website, the Company's servers automatically log the users IP address.  An IP address is a number that is automatically assigned to your computer whenever you are surfing the Web.Financial Information means financial information collected during the online when you purchase a product from us. Actual information we collect from you depends on what is provided on the Website.  Following is a more detailed explanation of some of the types of information we collect.Email Services: If you provide us with your email address and opt in to any email notification features that the Company may now have or may develop in the future, you may receive email from time to time from the Company.  Each email you receive from the Company will contain an "unsubscribe" link at the bottom of the email message which will provide you the opportunity to opt out of receiving future communications from the Company by clicking on the "unsubscribe" link and following the unsubscribe instructions. Disclosure of Your Personal Information and Aggregate Information:  The following is a list of items we may disclose: Personal Information: The Company will not sell or disclose your Personal Information without your consent except as set forth below.Consultants: From time to time the Company engages consultants that may need access to the information we collect to perform their services for us, such as administering our mailing lists.  We require that our consultants keep Personal Information confidential and use it only in accordance with the service agreement between the Company and such consultant.Transaction Processing: When you complete an information request form or otherwise indicate to us that you want us to provide you with a product or service (such as a request to be included in mailings about our future projects), we share and maintain the data needed for you to receive the products or services you have requested.Legal Requirements: We may disclose your Personal Information if required to do so by law or if we believe that such action is reasonably necessary to: (a) conform with the law, respond to claims or comply with legal process served on the Company or the Website; or (b) protect and defend our rights or property, including the Website, our employees, guests or the public.Company Sale: Because information collected through the Website is a trade secret and asset of the Company, we may disclose or sell such information in the event we entertain the sale of the Company or some or all of its assets.Employment: If you submit a resume or other information to us in connection with a job opening at the Company, we may disclose or transfer Personal Information and any other information you submit to employees and consultants involved in the recruiting and hiring of job applicants.Aggregate Information: The Company may collect, compile, store, publish, promote, report, sell, or otherwise disclose or use any and all Aggregate Information.  However, if the Company correlates any Aggregate Information to you, such information will be treated like Personal Information under this Policy.Other Aspects of the Website.Information Request Forms: The Website contains request forms that allow you to request information, products and services and to submit resumes to the Company.  When we collect such information, we may share it with third parties as is necessary to respond to your request. Administrative Purposes: We may collect and use information that identifies you personally when you submit comments, questions or suggestions through the Website.  We also may collect and use your information to contact you when necessary for other administrative purposes.  If you do submit comments, questions or suggestions through the Website, please do not include confidential personal or financial information in such requests.  Such e-mail will be maintained in accordance with our corporate e-mail and document retention policies.Resumes: If you submit your resume to us or complete a form related to a job opening on the Website, we may use the information to contact you, in our sole discretion, or we may store it in our files in a manner consistent with the way we store other information related to job applications. Outside Links:  A link from the Website to such a third party website does not imply endorsement of that site nor any ability to control that site's privacy practices.  Be aware that third party websites may collect data and personal information and operate according to their own privacy practices.  Therefore, you should carefully review the privacy policies of third party websites before submitting any Personal Information to them. Cookies:  The Company may make use of "cookies" on the Website.  Cookies are small text files that are stored on a user's computer by a web server based on the permissions set in a user's browser software.  A cookie itself is not designed or intended to read any information from a user's computer (other than the contents of the cookie); rather, it is an identifier used by the website that originally placed it on your hard drive.  The actual contents of the cookie information can be retrieved by the same server to identify the computer and subsequently to customize, monitor, or regulate the use of a site based on information stored in the cookie and the host server.  Therefore, cookies only identify the user's computer to the website that may correlate other information, including personal information, with the cookie.  Cookies allow the Company to automate access and data entry functions of the Website such as login information, correlate online ordering information for purchases, tailor the Website to your preferences or interests, or customize promotions or marketing.  In addition, cookies allow us to track usage of the Website to determine which areas are useful or popular and which are not, thereby enabling us to improve and update the Website effectively. Security:  The Company uses reasonable efforts to store and maintain personal information to protect it from loss, misuse, alteration or destruction by any unauthorized party.  If you are asked to provide financial information in connection with your request for the Company's products or services, such information will be collected through a secure Internet connection using reasonable commercial security measures.  We store no financial information or social security information on the Website.  When we do transmit your data, we use only secure servers using current encryption technology to encode your data safely.  We make reasonable efforts to attempt to prevent the unauthorized access of our systems containing personal data. Breach of Security:  In the event of a breach of our information system security that may compromise your personal financial information, we will promptly notify you of such breach at the e-mail address that we have on file for you.  We reserve the right to reasonably delay such notification as may reasonably be necessary as part of any internal investigation or law enforcement efforts related to such breach.  To respect the privacy of children and to comply with the Children's Online Privacy Protection Act, we do not knowingly provide products or services to children under the age of 13.  The Website is a general audience site that is not designed nor intended to collect personal information from children under the age of 13.  If you are under 13 years old, you should not request any information nor provide any Personal Information to the Website. Opting Out, Removal of Personal Information and Contacting Us:  At any time you may opt out of receiving further communications from us.  To opt out of receiving marketing information or to unsubscribe from any specific email service, email a request to support@willbousa.com.  If you have questions or concerns about this Policy, or the accuracy of any Personal Information we hold about you, please contact us at support@willbousa.com.You may request removal of your Personal Information from our system(s) by contacting us at support@willbousa.com. We will comply with your request except to the extent we are required to maintain your information in accordance with our document retention policies or applicable laws or regulations.  If at anytime you feel that the Company has not adhered to this policy, email us at support@willbousa.com. We will do our best to respond promptly to your concerns. Governing Law:  The internal laws of the State of California, without reference to any choice of law provisions, shall govern any claims relating to the Policy. Severability:  If any term of this Policy is declared unlawful, void or for any reason unenforceable by any court in any jurisdiction, then such term will be deemed severable from the remaining terms in such jurisdiction and will not affect the validity and enforceability of such remaining terms.
Our Laguna Clubhouse is available for private parties & gatherings.
See here for more details or send us a message directly: support@willbousa.com
Celebrating the magic & wonder of life in the West.